Experience our clinics in a way that you thought you could only dream of. Start finding your community of women mountain bikers with these clinics to help improve your biking skills, have fun, and be with your tribe.
See Events
Clinic Spotlight:
WOZ Buildable Skills Progression of buildable skills, starting with fundamentals, cornering, and front wheel lifts. Starting with a refresher of the fundamentals, the clinic will build on itself, gradually building on new skills to gain confidence on the trails. Skills covered: review of fundamentals (Level 1), cornering, front wheel lifts, ratcheting, etc. Great entry point for newer riders or an opportunity for new skills for experienced riders.
Calendar View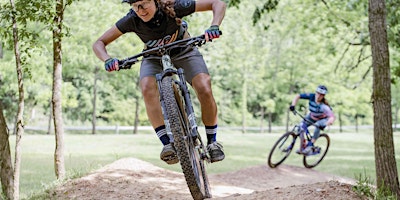 Progression of buildable skills, starting with fundamentals, cornering, and front wheel lifts.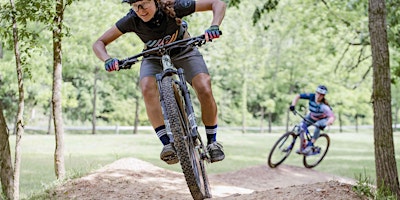 Progression of buildable skills, starting with fundamentals, cornering, and front wheel lifts.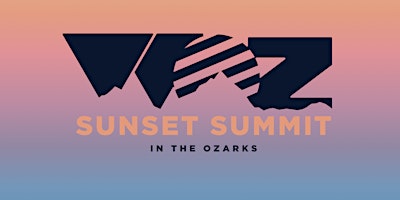 An inclusive fundraiser bringing women of all backgrounds to Bentonville for mountain bike education from the best coaches in North […]
Women of OZ customizes our clinics for companies throughout Northwest Arkansas.
This is a popular team building activity and added benefit to your employees. We recommend our Fundamental Skills clinic or our Buildable Skills clinics. This can be a Co-Ed or women only setting per your needs.
Worried your employees might need bikes? We can help with that too. We have several bike shop partners in town that we'll work with to help supply bikes.
Custom packages are available. Please reach out to [email protected] to get started.
Ride leader training courses, bike maintenance workshops and club starter services also available upon request.
I have never felt so welcomed immediately by a group of women. The instructors we so knowledgeable on how to break down the skills needed to feel successful. Enjoyed every minute of the clinic and can't wait to visit Bentonville again to join another.
- Emily
I had a fear coming in that I would be the most novice rider and feel unable to keep up. It was an amazing environment with positive energy and fellow women all looking to learn. I have never experienced that type of environment since I started biking. Seeing women with different backgrounds, body types, and skills come together with interest in learning mountain biking was so empowering for me.
- Erin
A very positive experience and a fun way to learn and build on mtn bike skills. I also enjoyed meeting other women eager to develop their mtn biking ability . I appreciated the teamwork between two coaches. It is definitely worth the $ and the swag bag was awesome.
- Amy
The instructors were so patient and knowledgeable and the class size was perfect for learning!!
-Tammy
This was great, can't wait to use what I learned on the trails.
- Lynelle
This was a great clinic! By the end I felt confident enough to tackle the rock berm on All American!
- Mindi
Mountain Bike Skills For Women Bentonville | Mountain Biking Skills Clinic | Women of Oz NWA
Women Led Mountain Bike Clinic
At Women Of OZ, our mission is to create a welcoming and non-intimidating environment for all individuals who identify as women, regardless of background or skill level. The beauty of who we are, is we come from all backgrounds, races, beliefs, workplaces, lifestyles, and experiences, but at the end of the day, we love to ride together. Our mission is to get more women on mountain bikes because we believe biking is the best way to facilitate community and fun experiences. And we want you to be a part of this mountain bike clinic for women in Bentonville AR, with us! We are always learning and growing, and hope you join our community and help us become more inclusive to all individuals.
Bentonville is a city in Arkansas known as the birthplace of Walmart. Downtown's Walmart Museum includes founder Sam Walton's original five-and-dime store. Crystal Bridges Museum of American Art displays work from the colonial era to the present. Its sprawling grounds include forest trails, sculpture gardens, and waterside pavilions. The Scott Family Amazeum offers hands-on science and art exhibits.
Driving Directions to Bentonville, AR from Northwest Arkansas National Airport:
Follow Airport Blvd to Regional Ave
4 min (1.0 mi)
Continue on Regional Ave. Take AR-12 E/SW Regional Airport Blvd to NW J St in Bentonville
18 min (11.4 mi)
Follow NW 2nd St to N Main St
3 min (0.9 mi)
You may have found us by searching for some other common Mountain Bike Categories:
Easy Bike Trails in Arkansas
MTB Skills Clinic Near Me
NWA Bike Trail Map
Paved Bike Trails in Northwest Arkansas
Some other important pages:
Home
Rogers
Springdale
Fayetteville
Other cities near Bentonville AR:
Fayetteville, Rogers, Fayetteville, Siloam Springs, Bella Vista, Van Buren, Harrison, Joplin, Webb City, Carthage
Zip Codes near Bentonville AR:
72712, 72716, 72718, 72704, 72758, 72703, 72762, 72719, 72714, 72745,
Neighborhoods in Bentonville AR:
Downtown Bentonville, Bentonville / Legacy Business Center, Bentonville / Heritage Center Office Park, Bentonville / Bentonville Third Street Historic District, Bentonville / Agracel Professional Park, Bentonville / Riverwalk Farm Estates, Bentonville / Cornerstone Ridge, Bentonville / Heritage Heights, Bentonville / Hidden Springs, Bentonville / W Huntsville Ave/N Oxford Ridge, Bentonville